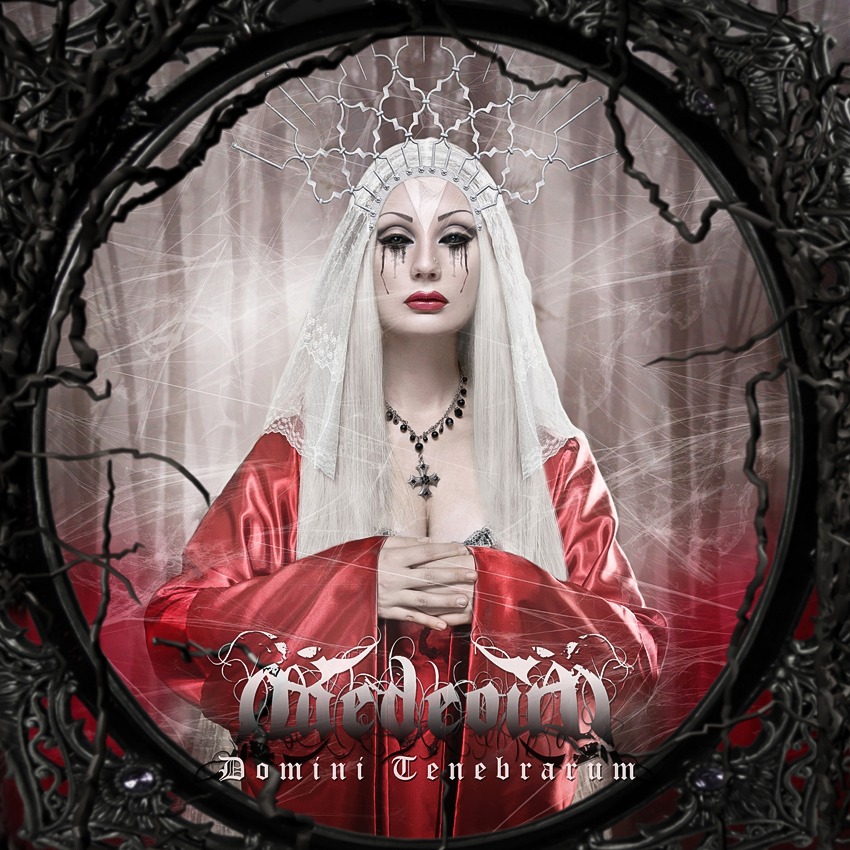 ARTWORK FOR CAEDEOUS
Debut album out in the 20th February of 2018
With great pleasure I announce my collaboration with the symphonic black metal band "CAEDEOUS" from Lisboa of Portugal. One of my oldest artworks just sold, read more below:
CAEDEOUS announcement:
The time is finally upon us to reveal the so much awaited information about CAEDEOUS debut full length album "Domini Tenebrarum".
Domini Tenebrarum will be released officially on the 20th February of 2018 and the pre-orders will start on selected digital and physical stores on the 10th January 2018. The amazing CD Artwork and physical booklet were designed by the professional and so much talented reknown artist Gogo Melone ART (check her amazing work at https://www.gogomelone.com).
As for producation the album was produced and recorded by Caedeous mentor, composer and guitarist Paulo J. Mendes at Studio 7 and will be remastered at Finnvoxx Studios.
The album will have 8 tracks with a total runtime of 44:06 with the following tracklist which also includes the already released singles "Siege of Draedemor" and "Rise of Marion".
01. The Shape of things to be (Intro)
02. Fall of Mankind
03. Corbie the Deceiver
04. Light of Darkor
05. Rise of Marion
06. Siege of Draedemor
07. Valley of the Wicked
08. All Hope is Lost
Find more info through the band's official page at https://www.facebook.com/caedeous/
Cheers
GM+